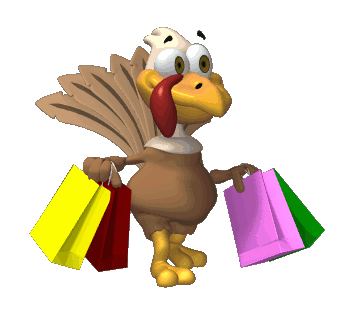 A 'speech to print' approach to teaching reading and spelling,
with a focus on systematically taught phonemic awareness and phonics.
We are exploring Speech Sound Pics® and reading for pleasure.
SSP Code Mapping® - Scaffolded, Systematic Phonemic Awareness and Phonics Programme from Miss Emma. 'You Belong'
C

ore

Ph

o

n

i

c

s

(30 Minute) L

ear

n

i

ng

R

ou

t

i

ne

P

l

a

n

a

n

d

R

e

s

our

c

e

s

.
Book SSP Code Mapping 'Getting Started' training to truly understand and effectively implement the Orange Level (Phase 1)
This is possibly the most important element, as this is when your 'at risk' students are identified, and phonemic awareness deficits addressed, monitored and overcome within the first 5 weeks of reception. Training is 4 hours long and suitable for parents and carers.
If you are an ICRWY member you can train online AND access supplementary resources.

ICRWY refers to our early years 'I Can Read Without You' Project - Reading for Pleasure by 6!
Please track phonemic awareness development to offer an early intervention and avoid difficulties
Join the free support groups and connect with others who are already doing this and achieving outstanding outcomes.
Speedy Solo, Paired or Group Code Mapping with Code Level texts.
Sound Pic (Grapheme) Recognition
Blending of Sound Pics at Code Level
Code Level Sentences (target graphemes
and minimal high frequency words)
5 - 8
mins
Coding Poster at their Code Level (transitioning up)
* Phonemic awareness
*Sound Pic (Grapheme) Recognition
*Blending of Sound Pics at Code Level
*Phonics Chants
*High Frequency Words
*Code Level Sentences (target graphemes
and minimal high frequency words)
*
The Code Phonics Learning Routine ensures that children have the phonics skills needed to pass the phonics screener before the end of year 1. These are the foundational skills needed to learn to read and spell.




What is unique is the way in which children are allowed to learn - at their pace.
The basic phonics teaching routine is shown on this page.

If you follow this over 80% will be able to pass the UK phonics screener around the middle of year 1. The others are almost there, and 5% will have already been identified as having specific learning challenges, with an intervention plan in place.

The school login for tech lessons - 1 login needed, share with all ipads - will really help schools organise this activity, and not be blocked by education depts (as videos are hosted by us, not vimeo) Parents can use the SSP Monster Mapping app at home to access the same tech lessons. Also use the new SSP Spelling Piano app! Other ways in which we use tech are shown here


You do need the training to understand Phase 1 - which may only last a week, but sets the kids up to develop the phonemic awareness skills needed (dyslexic students need this straight away, not when they are struggling because of these deficits - that no-one picked up on)

So for the basics you need training, the Monster Kit Handbook (Phase 1) School Licence for Tech Lessons and a Coding Poster per child.
As we actually aren't just teaching phonics in isolation you need Spelling Clouds to build the Spelling (Speech to Print) Wall. Ill add those to the site this week - this is the UK site, and getting ready for those wanting to switch to SSP Code Mapping in Sept.
Every child reading for pleasure by 6