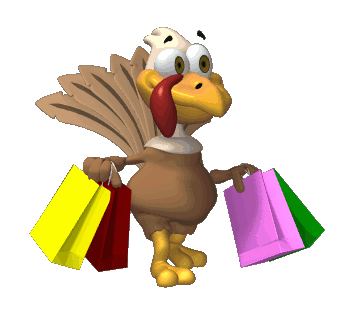 A 'speech to print' approach to teaching reading and spelling,
with a focus on systematically taught phonemic awareness and phonics.
We are exploring Speech Sound Pics® and reading for pleasure.
SSP Code Mapping® - Scaffolded, Systematic Phonemic Awareness and Phonics Programme from Miss Emma. 'You Belong'
Ph

o

n

i

c

s

T

ea

ch

i

ng

S

e

q

u

e

n

ce





Please see a focus on


Th

e

30

M

i

n

u

te

Ph

o

n

i

c

s

L

ear

n

i

ng

R

ou

t

i

ne

HERE
Every child works at their Code Level during the Phonics Learning Routine.
Grapheme Learning Sequence
The Four SSP Code Levels show graphemes in words because graphemes don't represent anything until they are in a word!
Research in psychological science answered many of the questions relating to how children learn to read, and yet the field has been plagued by decades of "reading wars" (see Kim, 2008). By the beginning of the 21st century, scientific research on reading gained traction. In 2000 a report from the National Reading panel was issued after reviewing the evidence on teaching reading. The same essential elements, phonemic awareness, fluency, phonics, vocabulary knowledge, and comprehension, were identified within National reports a few years later in the United Kingdom (Rose Review, 2007) and Australia (Rowe, 2005). Many educators have used the 'Science of Reading' as the source for reading instruction and instructional programs, i.e., how to teach these essential elements because the focus of reading research has tended to focus on linguistic and intellectual procedures essential to the growth of reading capability instead of on instruction approaches (Adams, 1990; Gough et al., 1992). It is important to differentiate between learner experiences and processes and teacher instruction and methods.
Scientists have, for decades, urged policymakers, stakeholder, and practitioners to make changes 'To avoid reading failure, instructors must comprehend and act on scientific indication' and (presumably when using a commercial program) ask themselves, 'Does the plan widely cover each of the skills that are consisting on evidence that pupil requires to read competently? Has the approach or program been verified systematically to work with children like mine? How can I be sure?' (www.ascd.org). There is a relation between educational research, policy and practice and many suggest evidence-based policy and practice should drive reform in education and training systems. On the one hand, we have research-based knowledge that is published in scientific journals. On the other hand, we have pedagogical knowledge which is used by classroom teachers in their day-to-day teaching (Mclntyre, 2005). Bates (2002) argues that tension exists between researchers and practitioners, as the practitioner asks for new solutions to operational problems while the researcher seeks new knowledge.
As a practitioner and now also a researcher. I find that I am often conflicted!
I tend to agree with Shanahan in his recent blog regarding teachers as action researchers, and figuring out 'variations' in practice. That is what I have been doing, and sharing. I collect data and am always looking at ways to improve that data. But as Shanahan points out, we have to take steps to not only find solutions, to bridge the gap between research and practice, we also need to understand our limitations. Children are the ones who may thrive, or suffer, as a result.

'Variations in practices can help us to determine which choices are best – as long as we're aware that we're improvising and pay attention. What kills me is that so often authorities in their fervor to advance an approach (or to defend a wobbly decision) claim it to be research-based, when it was really more a child of logic, a hunch, or susceptibility to a really great sales pitch.
I lose patience with those "thought leaders" who proffer their darling approach under the guise of research. These days that happens a lot. There is ton of research showing the benefits of explicit phonics instruction. When someone is arguing that phonics is beneficial, and they cite research studies and government reports I'm on board. But once they've made that argument and have convinced an audience that systematic daily instruction in decoding in grades K-2 is the way to go, they don't know when to stop. They keep going without any acknowledgement that the claims that follow lack the same evidential pedigree…. with assertions about what they may sincerely believe in but about which they should be confessing a lack of certainty: the value of tracing in the teaching of decoding skills, advanced phonemic awareness instruction, decodable text, the most effective sequencing of skills, sound walls, and so on.'
https://shanahanonliteracy.com/blog/what-if-there-is-no-reading-research-on-an-issue

It has been observed that substantial research is conducted to define 'the science of reading' but there is much less agreement between researchers about how these skills must be taught, which is a crucial target of educators preparation (Solari et al., 2020, Seidenberg et al., 2020; Kearns, 2020). A quick look at the numerous 'Science of Reading' groups on Facebook and heated debates regarding this process, however, shows that while much of the research is accepted, and particularly with regards to teaching phonics and a focus on orthographic mapping, there are discrepancies regarding these learning phases, and also how best to organise learning within a classroom setting to accommodate the needs of all learners. 'For reading scientists, the evidence that the phonological pathway is used in reading and is especially important in beginning reading is about as close to conclusive as research on complex human behavior can get" (Seidenberg, 2017, p. 124) Therefore, teachers within the early grades are directed to targeted student mastery of phoneme cognizance (Gillon, 2018). However, a commonly adopted view about the development of phonemic awareness has been that young students go through stages; from syllables awareness to awareness of the rimes and onsets within syllables, to consequently achieve awareness of the smallest sound units known as phonemes (Goswami and Bryant, 1990; Treiman and Zukowski, 1991). This has been taken as the course of phonological awareness development, leading to the practice of teaching phonological awareness in that sequence. This teaching sequence is well established and widely promoted even by education departments, and popular websites' Phonological skill improves in a foreseeable progression. This is a fundamental idea as it provides the source for sequencing teaching responsibilities from easy to more complex (www.readingrockets.org). Brady (2020) point out the difficulties when the research is interpreted in this manner 'If a district persists in focusing primarily on larger syllable, rhyme, or onset-rime structures in the kindergarten year, it will slow students' development of reading skills.' If the cognitive and linguistic processes are a source of contention or confusion, how can difficulties not arise when planning the instruction?
In addition to conflicts between the learning processes and, therefore, what to teach, traditional phonics programs tend to be intensely teacher-centred and lessons given to every child in the same sequence and at the same pace. Conversely, the trouble with this 'one size fits all' approach is that there are too many letter-sound connections in English orthography for the student to learn within a Key Stage One program using direct instruction, possibly between 300 and 400 (Gough and Hillinger, 1980). It can take a long time for children to reach the stage of exploring the less frequently used graphemes because the process involved in classroom teaching of the target graphemes (as tested within the UK Phonics Screener) takes up so much time.
​
Our focus, therefore, is as much on HOW to organise the learning, as WHAT the children need to learn, and WHEN. Miss Emma is passionate about facilitating 'the self-teaching hypothesis' which proposes that phonological recoding functions as a self-teaching mechanism enabling the learner to independently acquire an autonomous orthographic lexicon (Share, 1995) The focus is on the learning process, and much of this includes supporting teachers through the use of innovative resources to facilitate differentiation and to use 'spaced repetition to learn much of the work Miss Emma refers to as the 'building blocks' of phonics. Learning spaces will often look very different to what is generally expected when visiting lower primary classrooms. The space will even be re-organised for specific activities! As a former behaviour management advisor, Miss Emma is only too aware of the impact space has on learners, in addition to the way that learning is organised.
​
Differentiated teaching and personalized learning has real potential to free teachers to focus on rich content and improve the individual experience of each student, ensuring that those who struggle with concepts get help and those who are ready to accelerate can do so. Our apps allow teachers (and parents) to monitor student progress and empower the teacher to better understand each learner's capabilities and to give each child what they need when they need it. Watch the engagement of these 4 and 5 year olds as they demonstrate phonemic awareness skills, grapheme recognition and formation, blending and code level sentence reading skills - all using 1 A3 work poster (The Coding Poster) The Coding Poster is made of plastic laminate and is written on every day. No more worksheets or paper books, to learn the 100 or so high-frequency graphemes included in the Year 1 phonics screener.
Use the 30 Minute Core Phonics Learning Routine, and add in as many of the additional resources and activities we supply as your timetable permits! We structure it as such as that children get the differentiated instruction needed to learn the core phonics skills (to use and apply the 100 or so commonly used graphemes) within the 30 minute learning blocks, but are forever hopeful that you have 90 minutes per day to include all activities that will enable over 80% of children to be out of the 'learning to read' stage before the end of year 1 ie no longer need the 30 minute block. If so, please do book us for that training!
Miss Emma offers bespoke training and will create specific learning sessions for your team, according to their needs. This is to ensure that the phonics learning routine is more effectively delivered. Some teachers are highly experienced, and already use the IPA; they map phonemes to graphemes with confidence and understand the issues children may face eg with regards to accents, phonemic awareness deficits, language barriers etc Others are at a different stage. Training should meet the needs of all learners, just as the Speech Sound Pics (SSP) Code Mapping approach is designed to cater for the cognitive and linguistic learning needs of their students.

'In order to achieve the best outcomes teachers need to not only learn how to organise activities and resources, for example, to deliver the 30 Minute Phonics Learning Routine but WHY. Training is just the beginning. Teachers then share their own journey, and others support them. The focus is on learning journeys; that of educators, not just the children. It is an ongoing journey, as we can always become better teachers. Change is often slow and messy, but if we all keep moving forwards, together, we truly can eradicate illiteracy'

Miss Emma


Teachers tell us that they were on a learning journey when they started to use the Speech Sound Pics (SSP) Code Mapping approach to teaching reading and spelling. Training is essential, as you go through the core activities yourself, as the learner. Training is hands-on and may not be as easy as the children make it look! We use 'Duck Hands, Lines and Numbers' to segment words in order to organise the phoneme to grapheme mapping and refer to the IPA. This can be a totally new experience! Although Phase 1 generally last only a week, it is jam packed full of activities to 'wire the brain for reading and spelling' Get the first few weeks right, and you significantly decrease the number of children unable to read independently before the end of year 1.
Duck Hands, Lines and Numbers, and the Monster Routine in Week 1 of Reception, will significantly improve phonemic awareness skills.
This will help them to learn phonics more easily.
The organisation of the Core Phonics Learning Routine is key to the success of this approach. Every child works through the 4 Code Levels at their pace. A child may be working with s a t p i n next to another child who started their foundation year already reading, and is working at SSP Blue. They may not even need any explicit phonics instruction and be ready to start at Phase 3 in week 1 of their first term! Our pre-school pilot children are starting school already able to pass the UK phonics screener. They would be bored silly if having to sit through whole-class phonics instruction.
Note: this sequence is not age or grade-level specific. As you see from the 'I Can Read Without You' (ICRWY) Project 3 and 4-year-olds can be working at the Blue Code level (or beyond) before they even start school.

Here is a 3-year-old reading non-fiction with expression.